What Do the Volkswagen Jetta Warning Lights Mean?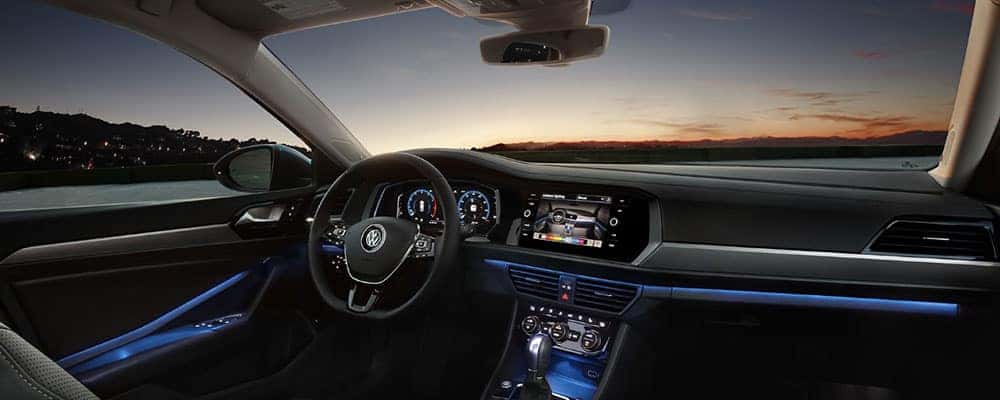 Vehicles used to be equipped with generic "idiot" lights designed to give you a general idea that there could be an issue with your vehicle. Fortunately, newer vehicles like the Volkswagen Jetta are designed with clear warning lights that let Johnston drivers, and their mechanics, know what's happening under your hood, and even which accessories could be at fault.
Jetta Dashboard Lights
Your Jetta has three main types of lights, dash lights that let you know when equipment is in use, and warning lights that alert you to a problem that requires your attention. Dash lights include:
Daytime Running Light Indicator
Headlamp On Indicator
Headlamp 'Bright' Indicator
These handy lights are largely informational, and there's no need to be alarmed if you see them.
Volkswagen Jetta Warning Lights
There are two types of warning lights Des Moines Jetta drivers should look out for – Yellow or Orange and Red lights. These Jetta dashboard lights are designed to get your attention and warn you of a potentially serious issue.
Yellow/Orange Warning Lights
Yellow or Orange lights are serious but not critical. They are indicators that your Jetta requires service as soon as possible:
ABS: This light indicates an issue with the anti-lock braking system that requires immediate attention.
ESP/ASR: When flashing, the symbol indicates an event that requires a service technician's attention.
Steering Light: This light could flash yellow or red and indicates an issue with the steering system.
Fuel Pump: The vehicle is low on fuel.
Airbag: The passenger or driver airbag has malfunctioned or has been deactivated and needs to be turned back on or serviced.
Check Engine Light: There's a problem with the engine. This could be a bad sensor or a more serious issue that requires immediate attention.
TPMS: Tire pressure is low.
Battery: The battery charge is low and requires charging or replacement.
Red Warning Lights
If you see red warning lights, you could have a critical issue. Stop the vehicle in a safe place and arrange to have it taken to a Urbandale area service center right away:
Oil: The vehicle has lost oil pressure and shouldn't be driven.
Battery: The battery has or is failing.
Seatbelt: Someone has forgotten their seatbelt.
Get More Information from Volkswagen of Des Moines!
For more information about the warning lights your Volkswagen may have, contact us at Volkswagen of Des Moines. Learn more about %%di_make%% maintenance , oil changes and price or schedule a test drive near West Des Moines with your favorite Jetta trim level today.
---
More VW Maintenance Tips
What is theVolkswagen EPC light? Should I be worried about the EPC light? VW warning lights are scary and not something you typically want to ignore, and this includes the EPC light on a Volkswagen. If your Volkswagen Jetta EPC light has suddenly come on, it's critical that you know what it means and what…