How Do I Turn Fix the EPC Light on My Volkswagen?

What is theVolkswagen EPC light? Should I be worried about the EPC light? VW warning lights are scary and not something you typically want to ignore, and this includes the EPC light on a Volkswagen. If your Volkswagen Jetta EPC light has suddenly come on, it's critical that you know what it means and what needs to happen before your Urbandale commute goes sideways. Learn how to get your Volkswagen EPC warning light fixed at our Des Moines VW service center.
What is the EPC Light on Your VW?
YourVolkswagen EPC light, also known as the Electronic Power Control warning light, is an indicator pointing to issues with your Volkswagen's throttle system. This could mean that the throttle pedal, throttle body, traction control, or cruise control unit need attention. In some circumstances, however, this VW warning light can also indicate other problems with your Volkswagen vehicle that make risking West Des Moines traffic impossible. That is why you never want to ignore the EPC light VW Jetta models and the other vehicles in the lineup are equipped with. EPC lights typically require the attention of an automotive expert.
The Electronic Power Control system is controlled by the brake control unit, steering control unit, and engine control unit. For example, if the engine control unit is malfunctioning, the performance and fuel efficiency of your vehicle can drop dramatically. It's possible that you will see the Volkswagen EPC light go on in addition to other VW warning lights. This is because it is integrated with several other systems on your vehicle. This also explains why it can be difficult to diagnose the issue when the Volkswagen EPC light is on.
Can I Drive if the EPC Dashboard Warning Light Comes On?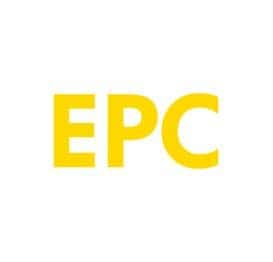 In most cases, it is ok to drive for a short amount of time after the EPC light comes on. However, it is best to get your vehicle to the closest VW service center, such as Lithia Volkswagen of Des Moines, because the problem could be significant. Here are just a few of the issues that could be indicated by the EPC dashboard warning light:
Engine Speed Sensor Malfunction
Brake Light Switch Malfunction
Mass Air Flow Sensor Malfunction
Problem with the Cruise Control
Problem with the Throttle System
When the EPC VW light is on, it could cause your vehicle to go into "limp mode." When this happens, the functions of the engine control unit will be limited. This is just one of the many reasons why it is important not just to know how to fix the EPC light on VW models, but to have the problem addressed by a professional.
The Importance of Fixing the EPC Light on a Volkswagen
Many current Volkswagen vehicles are equipped with an electronic stability program (ESP), which is directly related to the electronic power control unit. If the vehicle senses problems with the Volkswagen EPC system, it could automatically turn off the car, preventing you from driving it anywhere at all. If your Volkswagen EPC light comes on while you're driving it, it is smart to get to a qualified Des Moines-area service center immediately to prevent that from happening.
Can You Fix the Volkswagen EPC Light Yourself?
Many drivers simply want to know how to fix the EPC light on a VW Jetta or other Volkswagen models. A VW EPC light reset is not recommended without fixing the underlying problem. While a skilled mechanic with the right equipment could puzzle out which of the vehicle's many throttle systems affecting the Volkswagen EPC lights, in general, it will require a team of experts and the appropriate diagnostic equipment to find the culprit and make repairs.
Not only can skillful service technicians find the problem faster, getting you back on the road to Des Moines sooner, but you'll also know the repairs are done properly the first time, so you can continue to drive with confidence.
Get Help with Your Volkswagen EPC Light in Des Moines
When there is an issue with the EPC light, VW drivers should not just ignore the signs. If you are experiencing issues with your Volkswagen EPC lights, oil level, or have any other concerns about the vehicle's engine or exterior, the certified service professionals at Volkswagen of Des Moines are here to help. Contact us today to learn more or to schedule service for your Volkswagen vehicle and rest assured you'll be in good hands. It is easy to set up an appointment at your earliest convenience to address the EPC code VW models can display. If you are in the market for a new vehicle, we have you covered with that as well. Peruse our inventory, and stop by to test drive any models that catch your attention.
Current VW Service Coupons & Specials
We are currently updating our Specials. Please check back soon.
More VW Maintenance Tips
What is theVolkswagen EPC light? Should I be worried about the EPC light? VW warning lights are scary and not something you typically want to ignore, and this includes the EPC light on a Volkswagen. If your Volkswagen Jetta EPC light has suddenly come on, it's critical that you know what it means and what…

Schedule VW Maintenance Appointment Volkswagen offers one of the best warranties available. When you purchase a new VW model, you'll enjoy the peace of mind of a 4-year/50,000-mile New Vehicle Limited Warranty*. Additionally, you'll get 2 years/20,000 miles of "Carefree Maintenance." The first of two scheduled services last at 1 year or 10,000 miles and…